Richard Jones has written over 20 books on the Paranormal as well as books about Jack the Ripper.
Below you will find a selection of his books that you can purchase securely on Amazon.
Richard will then sign your book prior to despatch.
RICHARD'S INTERNATIONAL BEST SELLER
HAUNTED BRITAIN AND IRELAND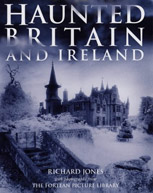 Richard's original Haunted Britain and Ireland takes the reader on a ghostly journey to discover the true ghost stories at a wide variety of Castles, houses, pubs and other haunted places.

RICHARD'S TRUE CRIME CSI
UNCOVERING JACK THE RIPPER'S LONDON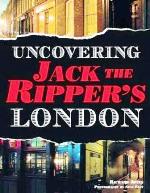 Richard's acclaimed introduction to the Jack the Ripper crimes takes the reader on a journey back in time to explore the streets and events behind the Whitechapel Murders.

RICHARD'S BEST SELLING GHOSTLY GUIDE
WALKING HAUNTED LONDON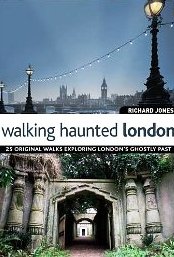 Richard has mapped out 25 ghost walks around London and the South-East. The step by step directions help you to find your way to some of London's most haunted and atmospheric places.