AN INTRODUCTION TO HAUNTED SCOTLAND
By Richard Jones
A variety of ghosts are to be found in the houses, castle, inns, moors, lochs and ruins of Haunted Scotland.
A DIVIDED NATION
Scotland has always been a divided nation and its history is spattered with the blood of countless conflicts, many of them fought between the Highlanders and the Lowlanders.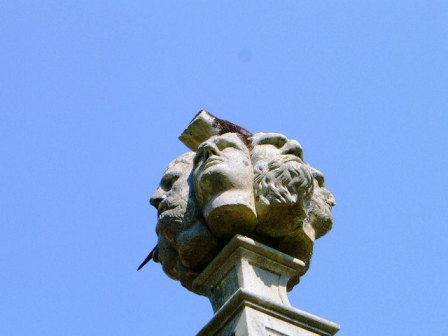 Only very occasionally did the two sink their differences to unite against a common enemy, as successive English Kings strove to invade and conquer.
ENGLISH INVADERS
These English invaders met with an indomitable fighting spirit, as the likes of William Wallace and Robert the Bruce inspired their kinsmen to stand firm against their English adversaries.
Bruce's daughter, Marjorie, would marry Walter, High Steward of Scotland, whose title created the long, and ill-fated, Stuart line from which came Mary Queen of Scots, whose tragic reign ended with her forced abdication and subsequent execution in England.
UNITING OF THE SCOTTISH AND ENGLISH THRONES
It was her son, James V1 of Scotland, who succeeded Elizabeth 1st in 1603 and, as James 1st of England, united the two nations.
SCOTLAND'S INDEPENDENCE IS LOST
Although the Scots kept their own government for another hundred years, this last vestige of independence was lost when, in 1707, despite the protests of most of the people, the Scottish Parliament signed away its independence and Scotland joined the United Kingdom.
THE OLD AND YOUNG PRETENDERS
It was the dissatisfaction with the Union, coupled with a fervent desire to choose their own destiny, which rallied the Highlanders to the Stuart cause in the 1715 and 1745 uprisings as the "Old" and "Young" Pretenders attempted to seize the throne from the hated Hanoverian's.
THE BATTLE OF CULLODEN
But their hopes were shattered at the battle of Culloden on April 16th 1746, when the English army inflicted a decisive defeat upon Bonnie Prince Charlie and thereafter Independence would exist only in men's dreams and imaginations.
Unsurprisingly, given the horrendous bloodshed and loss of life at Culloden, the ghosts of several of the combatants are still said to roam the battlefield and it is, without doubt, one of haunted Scotland's most poignant locations.
THE HAUNTED CASTLES OF SCOTLAND
But vestiges of Scotland's stormy past are to be found all over the country and nowhere is it more apparent than in the haunted, ruined castles of Scotland.
These ruined fortresses - silent reminders of old and bitter conflicts - stud the Scottish landscape.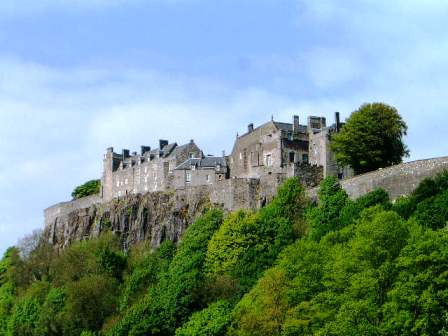 From the gentle farmlands of the Central Lowlands to wild Empty lands of Europe's last great wilderness in the country's Northwest, Scotland's abandoned castles stand as sullen witnesses to centuries of conflict and bloodshed, and the ghosts that wander their timeworn corridors and historic rooms are perpetual reminders of a violent and stormy past.
Behind the sombre walls of these impressive bastions, Kings and Queens, Lairds and Ladies, Highlanders and Lowlanders, the famous and the long forgotten, continue to inhabit an ethereal domain where old feuds and differences have never died, and where dastardly deeds and ancient discords occasionally cross the centuries to baffle and astonish those who happen to stumble upon their ghostly re-enactments.
HAUNTED SCOTTISH INNS
Equally as impressive, though with less blood-thirsty pasts, are the haunted inns of Scotland.
The majority of Scottish inns date from the era of the stagecoach, when the opening of new routes across the countryside and on into the Highlands led to an increased level of travel.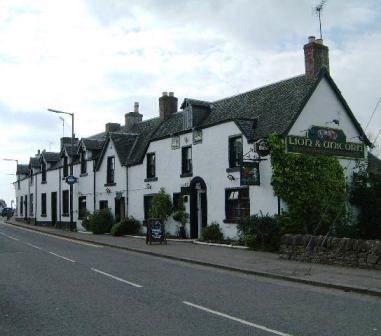 To accommodate this new clientele, a plethora of wayside hostelries sprang up - many of them resulting from a Government-sponsored inn-building initiative that was unique to Scotland.
Lairds too got in on the act, and built inns on their estates, the size and grandeur of which were often intended to advertise their personal wealth and status.
As a consequence, Scotland offers a vast selection of old inns and the ghosts that wander them are, to say the least, intriguing.
From the ghost of Robert Burns' mistress at The Globe Inn in Dumfries, to the poignant shade of the shivering Blue Boy who haunts The Coylett Inn on the tranquil shores of Loch Ech, they are a varied and tantalizing bunch, whose stories – be they happy or sad – often touch upon the lives of some of the more famous figures of Scottish history.
A MYSTICAL, MYSTERIOUS AND MYTHICAL LANDSCAPE
In addition to its spectral landscape, Scotland also possesses an ethereal landscape that is home to an array of heroes, giants, earth goddesses, fearsome monsters and the wee folk, or fairies.
THE SACRED ISLAND OF IONA
No more is this more apparent than on the Island of Iona, once one of the holiest places in Christian Britain, and even today a place that seems imbued with an aura of pure spirituality.
But Scotland was a sacred place long before the coming of Christianity.
STANDING STONES AND MYSTICAL PLACES
Some of the most remarkable standing stones and burial cairns in Britain are to be found scattered across its lonely moors, or standing silently in tranquil glens.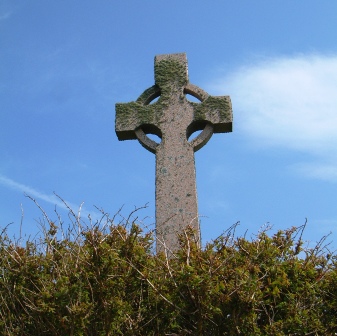 Indeed so rich is Scotland in prehistoric remnants that to stand by its holy wells, or gaze across surrounding countryside from the lofty heights of ancient crags. is to feel yourself standing amongst the gods, where anything and everything seems possible.
It is this combination of brutal history and Otherworldly enchantment that have made Scotland a land of legend.
One moment you can be gazing into the serene waters of a tranquil loch, or sitting amidst brooding hills pondering a tale of ancient magic, the next you can be crossing a field where thousands once died in a long ago bloody battle or brutal massacre.
FAMOUS AND LEGENDARY SCOTTISH FIGURES
Added to this rich brew of history and mystery are such famous and legendary figures as William Wallace, Robert the Bruce and Bonnie Prince Charlie, from which storytellers down the ages have woven a rich tapestry of inspired folklore and legend.
HAUNTED SCOTLAND WILL NOT DISAPPOINT
There can be no doubt that the sheer and abundant variety of Scotland's scenic delights can inspire feelings of awe, wonderment and sheer enchantment. These, when coupled with the possibility of encountering the ghosts that inhabit the ethereal plain of haunted Scotland, ensure that few who come here in search of mystical and mysterious experiences leave disappointed.
Indeed, how can it be otherwise in a land whose history is, literally, written in blood?