The South East of England has borne witness to events that have, quite literally, shaped the course of English history. The region's rolling hills, patchwork fields and gentle valleys are both picturesque and tranquil, and yet some these locations have seen armies of invaders come sweeping across them, intent on pillage and conquest, or have witnessed families pitched against each other in bloody conflicts, the ghosts from which still linger here. History and horror aplenty await you on this leg of your haunted journey.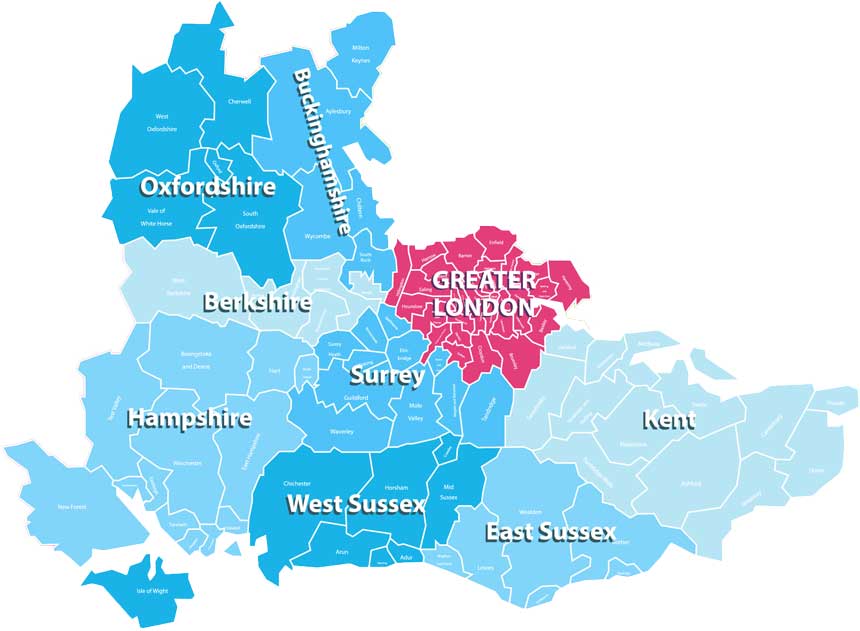 FROM OXFORDSHIRE TO KENT
Since London, which is widely acknowledged as being the most haunted capital city in the world, is located here, our journey through the south-east counties of England gets off to a dramatic and promising supernatural start.
To the south of England's Capital, the counties of Surrey, Kent, and West and East Sussex offer the intrepid seeker of the paranormal a rich vein of history, ghost stories and legends to mine. The coastal districts have long provided a gateway through which visitors have come into the country, not all of them intent on a leisurely vacation. Indeed, invading Roman, Saxon, Jute and Norman armies have all marched inland from the southern shoreline, and many of them have left in their wake a plethora of phantom activity.
Heading north and west from London, and the counties of Buckinghamshire, Oxfordshire, Berkshire and Hampshire are equally steeped in history, legend and ghostly lore. Satan and his devilish cohorts appear to have been extremely active in these parts in days of yore, and several peculiarities dotted across their landscapes have long been attributed to demonic interference.
All in all, the South Eastern region of England offers an enchanting landscape against which all manner of haunting tales have evolved.