There is little doubt that the counties of Hertfordshire, Bedfordshire, Essex, Suffolk, Norfolk and Cambridgeshire are rich in legend, and it is little wonder that into the rich brew of folklore with which the area is imbued, should be mixed the wonderful tales of Borley Rectory, which was, reputedly, once the most haunted house in England.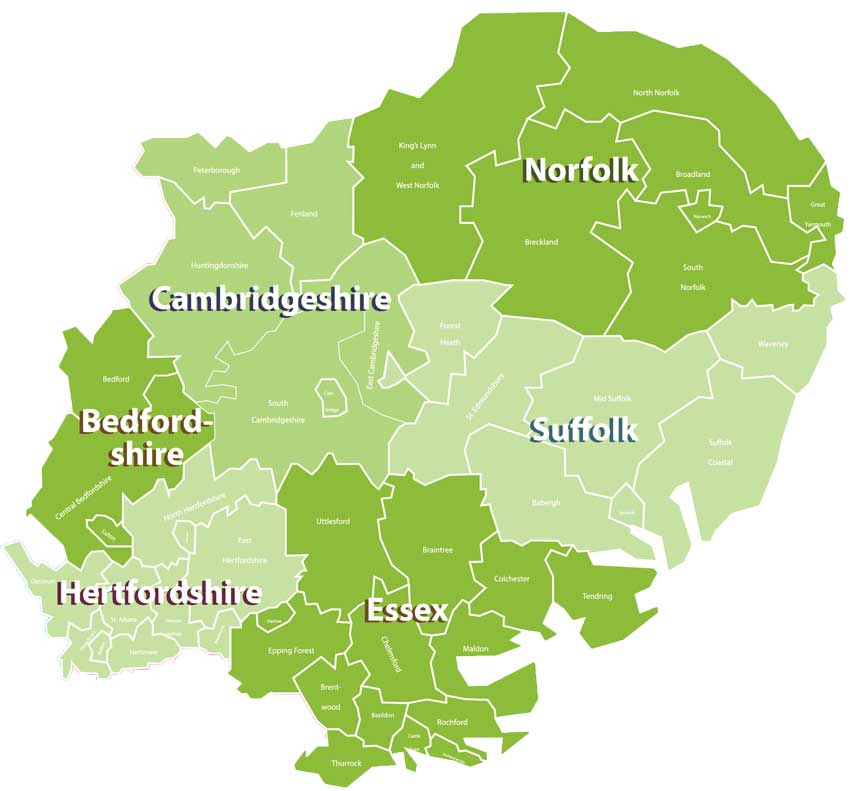 THE WITCH COUNTIES
It is a sad fact of history that, during the witchcraft hysteria of the 16th and 17th centuries, more people were executed in the Counties that comprise the old Kingdom of East Anglia than in any other part of the country.
This was partly as a result of the puritan stranglehold on the district, which had outlawed holy water and abolished exorcism, leaving the god-fearing people of the area defenceless against the devil and sundry other evil spirits that they still believed in. To them witches were a genuine threat, and thus anyone who was slightly different, or even a little eccentric, was likely to find themselves accused of all manner of unspeakable evil and hanged before a baying crowd.
But there were other reasons behind the mania, for this was an area where superstitions were rooted in a long ago past.
Danish invaders had brought with them tales of Odin and his wild hunt and of Black dogs that wandered the empty landscape, their jaws dripping with fire. In this rich countryside with its enormous sky-scapes, these legends evolved into Black Shuck the phantom hound.