NO SIGN OF THE VICAR
St Bartholomew's Church, Warleggan, Cornwall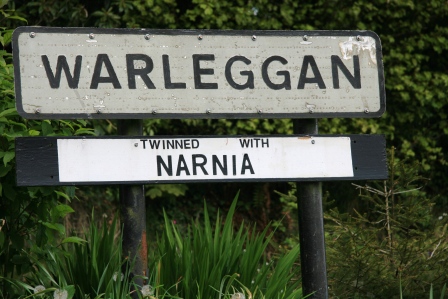 As you approach the delightful village of Warleggan, which is as remote a Cornish village as you could wish to find, you begin to sense that there is something decidedly "otherworldly" about it.
This feeling increases dramatically when you catch your first glimpse of the village sign, for underneath it is the intrquing statement "twinned with Narnia."
Located in the village is the lovely little church of St Bartholomew and inside it is a photograph of its former vicar - F.W. Densham, a man whose eccentricities ensured that he was once famous way beyond the boundaries of his parish.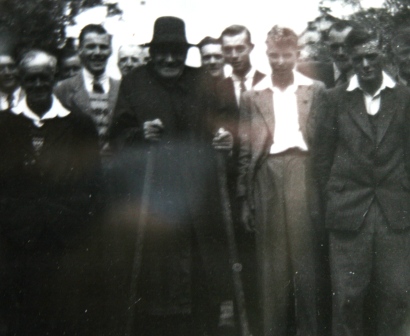 The Reverend F.W. Densham arrived to take up the incumbency of St Bartholomew's Church, in the remote and isolated village of Warleggan, in 1931.
He was sixty-one years old - a thickset, square-jawed man, who had travelled extensively and was set in his ways.
Within a year of his arrival his autocratic style had so alienated his parishioners that they petitioned the Bishop of Truro to remove him from office.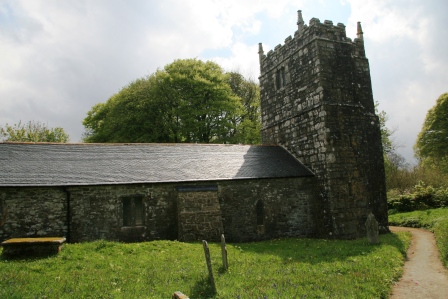 When this failed they simply boycotted his services, and, each Sunday, he would address a none existent congregation - resorting, it is said, to placing cardboard cut outs in the pews on which he wrote the names of past vicars.
Week after week as the service reached its conclusion, he would note poignantly in the register, "No fog, no wind, no rain, no congregation."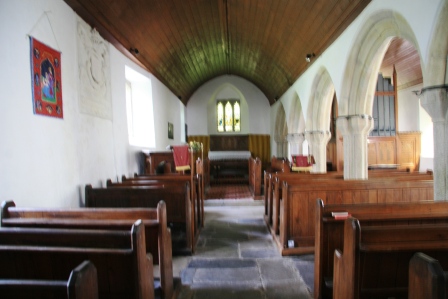 Needless to say, when word of the feud leaked beyond the boundaries of the tiny parish, the Rev Densham became something of an international celebrity and, by the 1950's, his Sunday congregation was often swollen by reporters from such far away journals as the American weekly Life.
His death in 1953 was as lonely as his life had been. He died on the staircase of the vicarage where he lay undiscovered for two days.
When they finally found his body, his arm was reaching for the bell rope, his last moments having evidently been spent attempting to summon the assistance of his alienated parishioners.
One can only wonder at his final thoughts as he reached desperately for that bell rope knowing, perhaps, that his alienated parishioners would do little to help him.
His ghost has been seen on more than one occasion, wandering the overgrown pathway leading to the vicarage, and his fame is such, that his story still brings visitors to the slightly neglected church, where on the yellowing pages of the visitors book he is remembered with such comments as "No fog, no wind, no rain.. No sign of the vicar!"