Berry Pomeroy Castle, Berry Pomeroy, Devon
The ancient and powerful Pomeroy family arrived in Devon with the Norman Conquest, although the castle that bears their name dates only from the 15th century.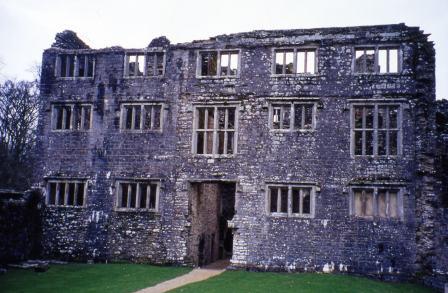 Legend holds that, for their part in the religious rebellion of 1549, Edward V1 ordered the seizure of Berry Pomeroy Castle.
But when troops arrived to enforce the order, the two Pomeroy brothers who held it, donned their armour, blindfolded their horses and spurred them over the ramparts, where they crashed to their deaths at the feet of their astonished would-be captors.
THE EXECUTION OF EDWARD SEYMOUR
Berry Pomeroy Castle was then acquired by the Kings Protector, Edward Seymour and, following his execution in 1552, became the abode of his son also called Edward.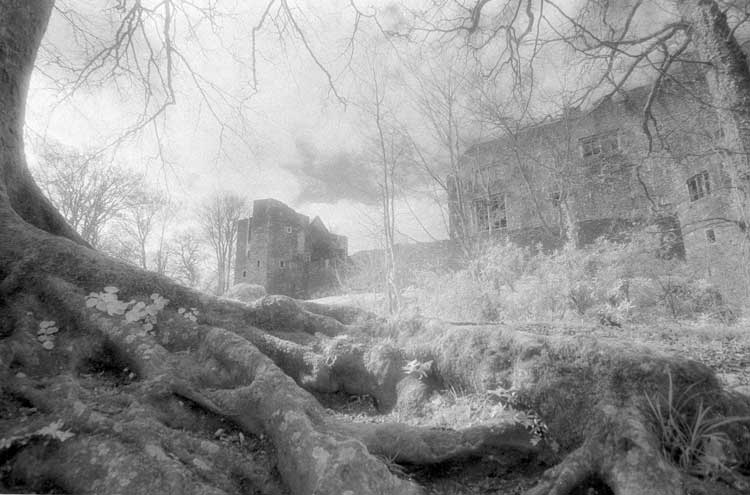 BERRY POMEROY CASTLE EXTENDED
The family extended the buildings, adding a magnificent manor house.
But when it was struck by lightning in 1685, they lost interest in it and by 1701 Berry Pomeroy Castle had become nothing more than a mouldering ruin.
AN EERIE, CASTLE RUIN
Today the rambling ruins of the once mighty fortress perch eerily on a rocky throne above a wooded ravine, and several ghosts are said to wander inside its crumbling walls.
THE GHOSTLY BLUE LADY
A blue lady haunts the hollow shell of its splendid 16th century mansion house.
She is said to be a daughter of the Pomeroy family who, having become pregnant by her own father, smothered her baby the moment it was born and is condemned to wander the ruins at night in eternal remorse.
But the eeriest part of this eeriest of castle ruins is located beneath the 15th century Margaret Tower, reached by a twisting stone staircase that spirals down into a dank, dark dungeon, where a feeling of dreadful foreboding emanates from the moss-clad walls.
THE WICKED ELEANOR POMEROY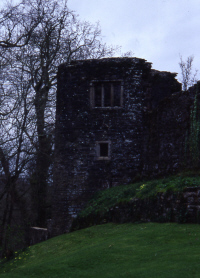 Here the wicked Eleanor Pomeroy is reputed to have imprisoned and starved to death her sister Margaret, because they both loved the same man and she was jealous of her siblings beauty.
THE SAD SPECTRE OF MARAGRET POMEROY
Margaret's misty form appears in the depths of the tower and many visitors to Berry Pomeroy Castle have felt the cold chill of her unseen presence as she brushes past them on the dimly lit stairwell that leads to her eternal prison cell.